Data management solutions:
from information to knowledge, from sharing to action.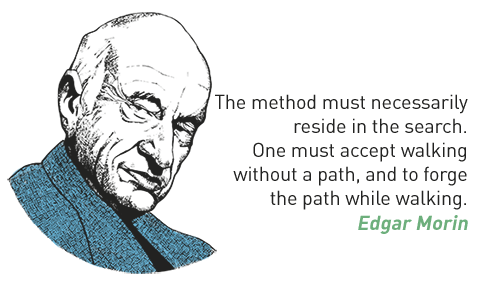 M
aps Group develops technological solutions that transform heterogeneous and disaggregate data into a base of information—and therefore knowledge—to serve business decision-making.
It does this using a series of services and products to allow private companies and public entities to fully comprehend their present and best plan their future.
To do this, the company develops technological solutions capable of acquiring information by extracting it from unstructured data and making it usable knowledge.
During this process, the data gathered and analyzed is translated into interpretive models that are designed to provide better comprehension of reality—material from start to finish for a new and rigorous cognitive base on which to build efficacious support for strategic decision-making.
---
This process involves three fundamental steps:

In the Maps approach, DATA ACQUISITION AND ANALYSIS is an in-depth, immediate process, with full updating.
All this is achieved using standard classification schemes, semantic analysis, interoperative exchange processes and contextualization tools that provide for cross-evaluation of information, as well as its elaboration by specific corporate roles and divisions that are segmented and specialized.
The SHARING OF INFORMATION – the next step in the data elaboration process—is not limited to simply interaction and exchange, but represents an actual step in the analysis and cross-checking of the acquired datasets that are filtered and processed.
The information that is extrapolated and shared through this process is evaluated and checked from a number of vantage points until it becomes a coherent and homogeneous knowledge base, despite its size and detail.
This data acquisition and sharing process leads to ACTION and finally DECISIONS, making possible deliberate decision-making activity which, if undertaken using information that is reliable and complete, can more efficiently fulfill the tasks of planning, development, control and reporting thanks to a comprehensive, true and scientific knowledge of the full context.
Therefore, the goal of every one of our solutions is strictly tied to strategic choices.
In addition, the final form in which the information is presented utilizes accessible, user-friendly data mapping to facilitate sharing among stakeholders.
From innovation to problem-solving:
with Maps Group, it's just one small step
For Maps Group, making technological innovation available to both public and private companies and organizations is its core business. Maps Group elective markets see technological development as the natural tool for their growth strategies. These are the markets in which Maps Group offers its products and services:
---

The semantic analysis system for marketing and communications agencies that is based on real-time marketing.
Discover Webdistilled
---

Semantics-based processing tool for clinical data to provide support for strategic and operational decision-making in the healthcare sector.
Discover Clinika
---

An effective support for governance in public bodies and complex organizations, from the standpoint of transparency, accountability and efficiency.
Discover GZoom
---

Cloud system for online management of environmental permits, with a significant reduction in corporate responsibility in terms of waste disposal.
Discover Greennebula