How can you promote innovation and reduce electricity costs? With smart grids.
New technologies for using renewable energy sources and storing energy will be the sectors of challenge over the coming years. The energy industry is placing its expectations in Smart Grids and new digital solutions like Rose Intelligent Energy Management System in order to exploit technological innovation in the energy sector.
In fact the concept of interconnected systems comes from the idea of smart grids, an intelligent grid in the true sense of the word which can:
determine thermal and electrical energy demands in advance,
channel the flow of energy in an active and bi-directional way with the aid of electronics, IT systems and telecommunications,
create interaction between producers and consumers so that peaks in demand can be managed with greater efficiency.
Smart grids are already a reality and one of Europe's very first smart grid pilot plants is right here in Italy.
We are talking of a 50,000-m2 area on the Savona University Campus which houses the Smart Polygeneration Microgrid (SPM), an energy distribution system (thermal and electrical) equipped with central intelligence supervised by the  DEMS (Decentralized Energy Management System) platform, an energy management system developed by Siemens.
Maps Group undertook to create and test an innovative control system in the Savona Smart Grid which, also through the use of predictive models for predicting thermal and electrical loads and energy production from renewable sources, makes it possible to plan optimum management of the Campus energy resources in real time.
The aim was to implement a node in a Demand Response system capable of:
receiving peak shaving requests from the DSO (Energy Distributor);
optimizing available energy resources (energy sources, accumulation units and charges).
To achieve this aim, Maps developed ROSE. This product is based on the integration and development of advanced ICT tools and represents a verticalization of the SmartAggregator tool
which makes it possible to:
acquire data from sensors and semantically manage the interpretation of these values,
analyze information for predictive purposes and to support decision-making processes.

To adapt ROSE to the characteristics of the Savona SPM it was necessary to customize certain components. To do this the Maps Group Research & Development department availed itself of the domain competences of Genoa University researchers, Michela Robba and Mansueto Rossi.
By perfecting and using a special neural network model and subsequent validation of the proposed model's performance, it was shown how the ROSE project was able to accurately predict user demand and the behavior of different energy sources.
ROSE can therefore be an essential tool for the correct and optimal management of complex grids. But the conception and modeling of an intelligent electrical grid require practice and commitment.
This is why the Maps Group, with the ROSE project, wishes to propose advanced ICT systems for the purpose of following the evolution of the times to ensure a service which is efficient and as avant-garde as possible.
A service which can:
Dialog with the distributor's systems (DSO) in order to operate with distributor in managing energy flows.
Operate optimal control in real time of the energy production, consumption and storage systems.
Optimize thermal and electrical energy consumptions, minimizing CO2 emissions, annual operating costs and the consumption of primary energy.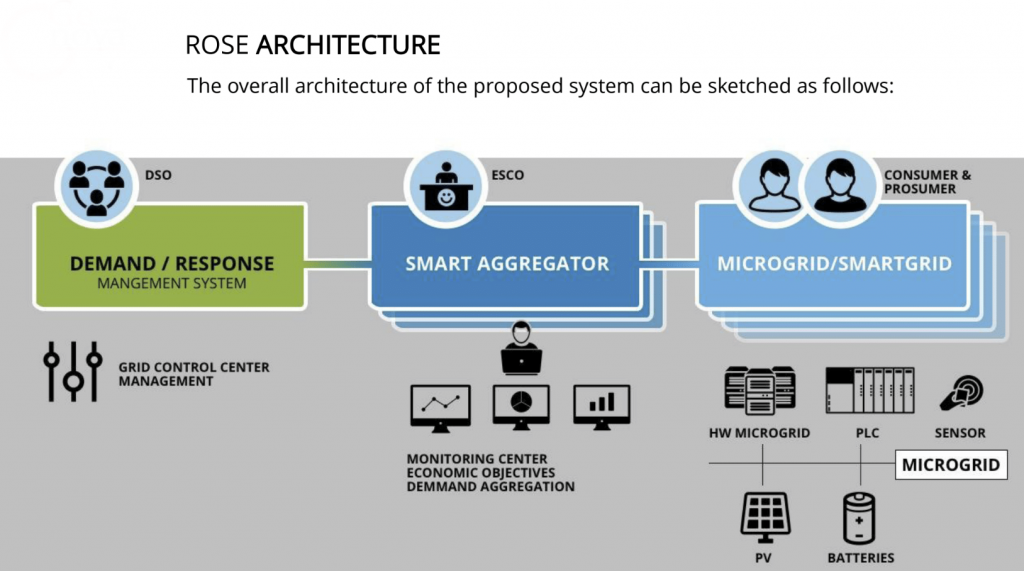 Knowing how to best manage these innovative scenarios is therefore the new challenge which Maps Group has set itself.
If you want to know more, simply download the White Paper free of charge and read more details on the management and control strategies in the Smart Polygeneration Microgrid on the Savona University Campus made possible thanks to ROSE!
To download the White Paper click on the cover image: