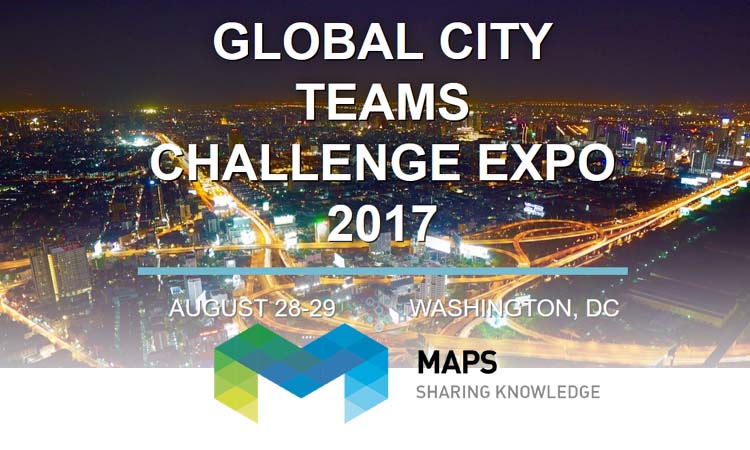 Once again this year, Maps Group will be taking part in the Global City Teams Challenge, to be held in Washington on 28 and 29 August 2017.
This annual event of international importance is organized by Nist (National Institute of Standards and Technology), the US government body responsible for setting standards in the area of applications/technology.
A number of sectors will be involved in the event: from transport to security, as well as energy, the environment, connectivity and knowledge sharing.
Maps Group will be present together with Enel's "Global Program Manager for Energy Efficiency Solutions", as well as the person in charge of "IT Planning and Supra-national Projects" for the Municipality of Genoa.
Specifically, the Group will be taking part in the Energy Action Cluster via the Municipality of Genoa (only Municipalities may take part directly in the event), and will bring ROSE (Real Time Operational for Smart Grid for Europe ), a project presented by the City of Genoa and carried out in collaboration with the University of Genoa, Savona university campus and Enel.
This is the prototype of a project presented last year as a concept, dealing with the smart management of a smart grid able to produce and distribute energy from renewable sources, with a view to optimizing production based on demand, and thus saving in economic terms and reducing emissions.
This year, the following SUPERCLUSTERS (bringing together the same type of individual clusters from each city and grouping them into macro-clusters on a shared theme) will be present:
Transportation SuperCluster (TSC)
City Platform/Dashboard SuperCluster (CPSC)
Public Safety SuperCluster (PSSC)
Energy/Water/Waste Management SuperCluster (EWSC), where the MAPS-ENEL-Municipality of Genoa stand will be present in the area dedicated to the EWSC Supercluster, together with other US cities.
Public WiFi SuperCluster (PWSC)
The agenda of the event (which is being updated continually) can be found at the following link.
See you across the ocean!
Maps Group