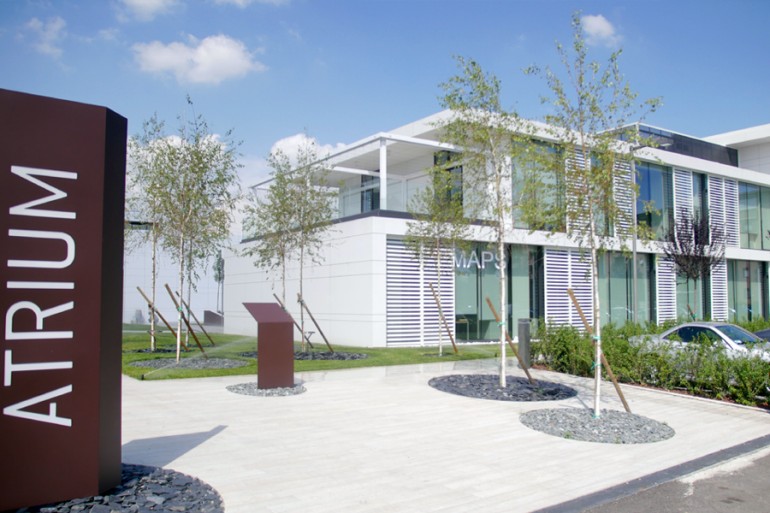 Maps Group's new headquarters are ready to go: putting people at the center. An all-new work experience. Designed for complexity!
M
aps Group's new "home" is finally ready. Everything in its place, down to the last detail. We asked Marco Ciscato, the group's managing director, to talk to us about the company's decision and how the idea to make the new headquarters a place to work and share, as well as the expression of its corporate vision and values, was born and developed.
First a comment. The initial impression is that the new Maps Group offices are truly lovely. And, at least, by all appearances, very comfortable. Was this a conscious choice or just a fortuitous coincidence?
In looking for our new "home" — a task which required some time to find a site with all the requisites we were looking for — we immediately had in mind a number of key aspects.
First of all, that it should be a place where the people who work for our company would always feel completely comfortable, both while working and during breaks or when they wanted to relax.
They we thought about logistics. We wanted a place that would be accessible from all points-of-view: close to major highways, available parking and public transport.

But the cosmetic aspects were not ignored, quite the opposite. Above and beyond the numerous studies that show how the places and ambiences in which we find ourselves influence our state-of-mind and well-being, working in a pleasant environment—or, more precisely, living there, because the time we spend at work is actually our lives—undoubtedly makes everyone more creative and, together, more productive. In short, we tried to combine the much-touted "business with pleasure".
The Maps Group's new headquarters in Parma are ready: people and values at the heart of the project. Click To Tweet
You often speak of values and factors of well-being and emancipation. From its founding to the present, what are the values that have formed the basis of the group? And in what way does your new headquarters embody and reflect them?

We have tried to grow by taking on both how we approach the market and manage personnel without ever forgetting the ethical principles that underlie our shared experience. The intent being to consolidate and share the fundamental values of our identity that represent not only our vision as a group, but also our way of working and grappling with challenges on a daily basis.

We are aware that the people who work with Maps are our primary asset and, therefore, we decided to put them at the center of our choices, also because we realize we ask a lot of them. Therefore, we have carefully developed a shared environment based on trust which has allowed us to give those who work for the group benefits and services that are becoming increasingly popular, and for which we have been "pioneers" in providing, in particular telecommuting and flexible work hours.

Our decision to move headquarters is part of this broader context, in search of an environment that could represent our identity and a place in which it would be nice for us and the people who work for us to live.

Plus, remember that complexity is—as they say—our bread and butter, and being able to work in this environment requires a broad range of skills and factors that interact with each other: autonomy, sharing, responsibility, organization … these values are also the guidelines that chart the course of our work. From this standpoint, our new "home" is an excellent base, of both arrival and departure.
Our mission is not only to accept new challenges, but also to search them out in unexplored areas. Click To Tweet
Does this unusual and innovative (at least for Italy) modus operandi also translate into quality, safety and reliability of the products and services you offer?
This is what we hope and what we believe. In fact, our mission is not just to accept new challenges, but also to search them out in areas of knowledge and business still to be explored. To do this with a sense of serenity and conscientiousness, we must be certain that we have, in-house, the capacity for inventiveness, control, reaction and resilience, even more so in a sector such as ours in continuous evolution.

Creating such a pleasant work environment, putting each of us in the best conditions to do so, offering our employees, partners and contract workers a place in which they can grow professionally and increase in-house awareness of emancipation and enterprise, seem to us to be a good way to keep up with our desire to be forerunners—and sometimes pioneers—in new frontiers of business and knowledge.